Auction Schedule
---
On-Site Connecticut Estate Auction

Saturday, August 20th - 10:00 am
Preview from 8:00 am
(Estate "household contents" auction Friday @ 10:00am - preview from 8:00 am)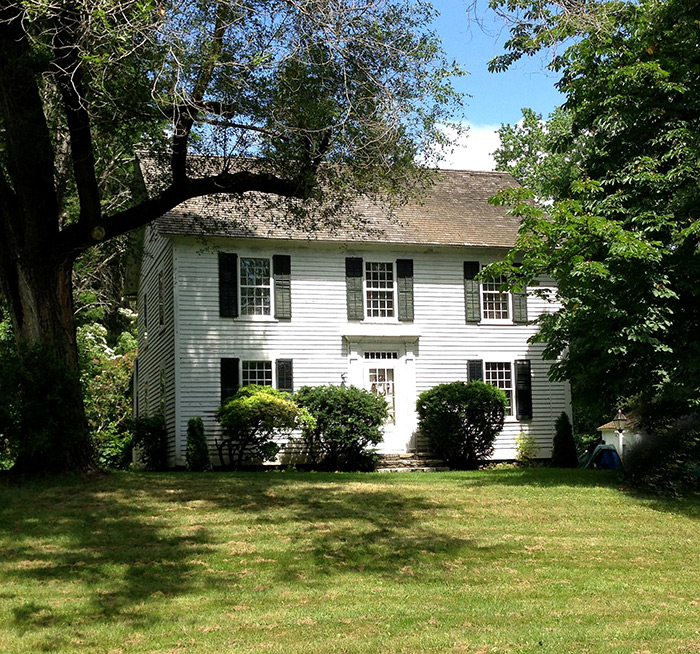 This is an unreserved on-site auction of an estate collection, amassed during forty years of passionate and compulsive collecting.
This amazing Connecticut estate includes American clocks and furniture, fine art, model trains, miscellaneous decorative arts and oriental carpets.
There will be no internet bidding, but absentee and phone bidding will be available.
Preview will be limited except the mornings of sale.

Expect many surprises. We estimate that the yet uncatalogued collection will comprise as many as 1000 items, including several hundred American clocks.

Please plan to attend and bring boxes, packing materials and trucks.
Watch our website for additional information regarding this memorable sale.
The location and other details will be released during the week prior to the auction.




---
Past Auctions
---
June Americana & Fine Estates Auction
June 26, 2016 -
View Sale Results
Connecticut Fine Estates Auction
April 24, 2016
Connecticut Fine Estates Auction
February 28, 2016
Opportunity Online / Holiday Bazaar Auction
December 3, 2015
Annual Holiday Fine Estates Auction
November 22, 2015
Fall Fine Estates Aucton
October 4, 2015
Annual Spring Fine Estates Auction
June 14, 2015
April Connecticut Fine Estates Auction
April 26, 2015
Americana/Native American Arts Auction
March 8, 2015
Annual Holiday Fine Estates Auction
December 7, 2014
Annual Fall Fine Estates Auction
October 5, 2014
Native American, Sterling Silver and Oriental Rug Auction
July 20, 2014
Chinese Antiquities Important Collection
July 20, 2014
Fifth Annual Spring Fine Estates Auction
June 8, 2014
Arts of Asia, Estate Decorative Arts Auction
March 23, 2014 -
View Results
Annual Holiday Fine Estates Auction
December 8, 2013 -
View Results
Annual Fall Fine Estates Auction
September 29, 2013
Opportunity Auction - Connecticut Estates
September 6, 2013
Opportunity Auction - Connecticut Estates
August 15, 2013
Opportunity Estates Auction
July 18, 2013
Spring Anniversary Fine Estates Auction
June 9, 2013
Americana, Folk Art & Decorative Arts Auction
April 21, 2013
Mid-Century, Country & Decorative Arts Auction
February 10, 2013


Second Chance Online Auction
December 19, 2012


Holiday Fine Estates Auction
December 9, 2012


October Fine Estates Auction
October 24, 2012


Early Fall Fine Estates Auction
September 16, 2012


Spring Anniversary Fine Estates Auction
June 17, 2012


Estate, Design & Decorative Arts Auction
February 26, 2012


Holiday Fine Estates Auction
December 3, 2011


Opportunity Estates Auction
November 5, 2011


Opportunity Estates Auction
October 1, 2011


Annual Fall Important Estates Auction
October 1, 2011


Opportunity Auction - Estate & Decorative Arts Sale
June 29, 2011


Second Chance Online Auction
May 31, 2011


Second Anniversary Antique and Fine Art Auction
May 21, 2011


Unreserved Onsite Estate Auction
June 12, 2010


Opportunity Auction - Eclectic Holiday Sale
December 13, 2009


September Online Oriental Rug Auction
September 23, 2009


Important Fall Estates Auction
October 3, 2009


Second Chance Online Auction
June 21, 2009


Inaugural Opportunity Auction
May 30, 2009